Partners for the journey.
At Cavendish Wood, we offer flexible services ranging across all aspects of your digital transformation journey. From strategy and advice for CIO's and senior C-suite executives to delivery of stand-alone pieces of process and technology as part of your transformation programme.
Our digital transformation consultancy services.
Everything we do is highly flexible, scalable and delivered alongside you. We're in this together, as one committed and highly capable team to ensure the success of your digital transformation journey.
Strategy
We help companies to form a coherent, goal driven transformation strategy aligned with business objectives.
Delivery
A strategy is pointless if there is no capability to execute it. We deliver your strategy alongside you, as one team.
Enablement
We help companies to assess and prepare for their digital transformation journey using our proven methodology.
Strategy, not technology drives digital transformation and the ultimate power of a digital transformation strategy lies in its scope and the objectives and vision it communicates. We help companies to understand and deliver a coherent and real-world transformation strategy based on the true situation on the ground, the aspirations of the business and the expectations of its customers. Digital transformation must always start with customers. No business exists to serve itself, and your transformation journey is no different.
CIO Advisory.
Creating business value now sits firmly in the lap of the CIO. In the digital age, IT no longer just supports the business but must drive value by accelerating time to market and opening access to brand new markets. We help ambitious and digitally mature CIO's to position IT as a strategic business partner while navigating risk, compliance, governance and security.
Situational Analysis.
A full situational analysis is critical to fully understand your company's true position to form the baseline for any digital transformation programme. We undertake an in-depth piece of analysis work, alongside key stakeholders which looks at key areas of your company. This includes The 5Cs analysis, SWOT and Porter five forces where appropriate. During this phase of transformation, it's vital to uncover barriers as well as opportunity.
Digital Maturity Assessment.
A digital maturity assessment is a key piece of work that shows where your organisation is in its ability to digitally transform. Much less robust than a full situational analysis, the digital maturity assessment looks at key areas of the business and gives a detailed view of which area or areas of your company may need additional engagement and support through transformation.
Transformation Roadmap.
Defining your digital transformation roadmap is a complex and potentially daunting undertaking which requires careful planning and analysis. We support clients by helping to define the current state, the shared vision for transformation, to bridge both internal and external gaps and identify and prioritise pathways to transformation.
A strategy is pointless if there is no capability to execute it. We deploy exceptional resource in teams or key individuals to drive iterative innovation and delivery of your strategy alongside you, as one team.
Project & Programme Management.
Our digital project and programme managers are all highly experienced change professionals, from a multitude of sectors and disciplines. Able to manage complex, iterative digital transformation projects to ensure the success of your transformation journey.
Business Analysis.
Business Analysts who support a digital transformation require flexibility, responsiveness, creativity, innovative thinking, acceptance of change, and a dependence on individuals and interactions. We help our clients by deploying empathic, engaging and highly experienced business analysts to creatively solve business problems.
Solutions.
Of course, the key to digital transformation is the intelligent deployment of new technologies. Whether that be collaborative, cloud-based solutions to enable better ways of working, or new disruptive technologies such as Blockchain and AI to deliver more engaging, efficient services and products to your customers. Our solution and technical architects, engineers and developers will deliver and implement the right solution for your transformation.
Process & Methodology.
Undertaking a digital transformation requires the deployment of multiple new processes and methodologies. Some you may already use, and some you may not be so familiar with. By implementing lean methods such as Agile and combining them with creative problem-solving techniques such as Design Thinking, we can help your business to get into the digital and innovative mindset and culture it needs to remain competitive in today's digital age.
Supplier & Partner Management.
In today's global economy, expectations are changing. The focus of supplier management is on the relationship, building trust and mutually beneficial transactions. It's often a big ask to simply change the way you manage your suppliers and doing so from the inside looking out makes the task even trickier but making the shift in culture and process can reap huge benefits. We help companies to implement new supplier management processes and can provide a critical management layer between you and your suppliers which helps to foster that new, partnership style of management.
Digital transformation isn't just about the implementation of new and exciting technologies. Along with change comes risk, uncertainty and effort. Even when backed up by completely compelling benefits or business case, the people in your organisation will be resistant to change of any sort. That's human nature and is the enemy of digital transformation. Digital enablement is designed to help overcome this genetically, hardwired human condition. The real challenge of digital transformation is about putting new ways of working in place, that ensures a process of continual change and improvement is at your company's core.
Change Preparation.
Before starting any digital transformation programme it is key to develop a shared vision for transformation and to form a transformation leadership group. This can be a tough ask but is critical to the success of any digital transformation programme. The shared vision is a highly collaborative phase of transformation and requires careful stakeholder engagement, and sometimes difficult and challenging introspection as both barriers and pathways to transformation are uncovered. During this key phase, we help to develop leadership capabilities, engage impacted stakeholders and get your business ready for successful digital transformation.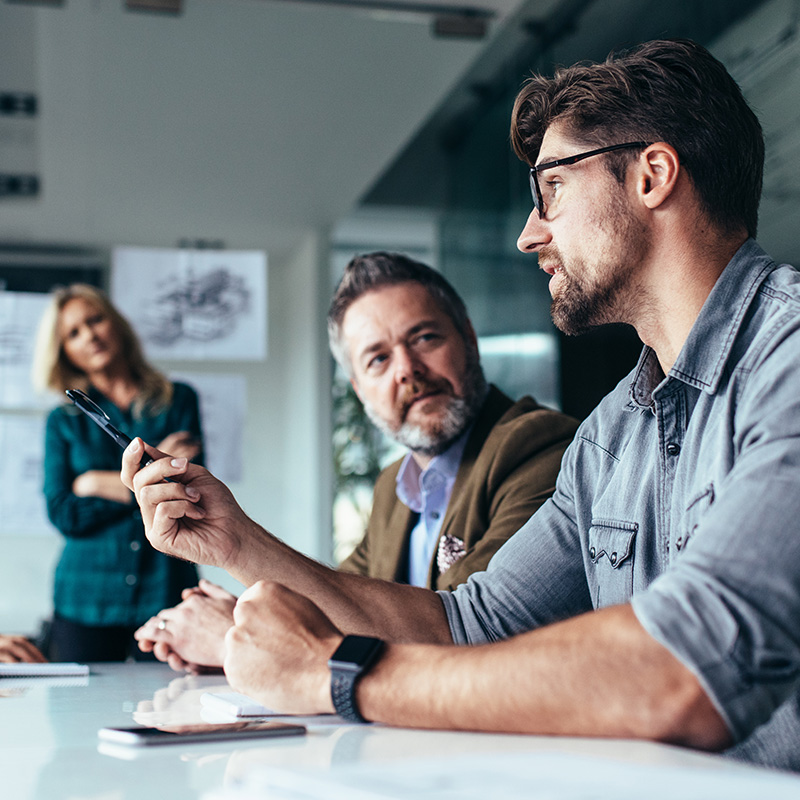 Organisational Alignment.
Digital Transformation includes new technology and new ways of working. Often the impact on organisational structure, roles and responsibilities are profound. We work with you to assess the impact, the required changes and execute workforce transition plans.
In order to successfully transform your organisation for the digital age the future impact on business, process, knowledge, skills and technology has to be captured, analysed and planned for. We work alongside you to ensure this aspect of your transformation is successful.
Communications.
Stakeholder communications are critical to any digital transformation programme. Good communications ensure the whole organisation is on the journey together, and the right people are receiving the right information at the right time. Your stakeholders and users must understand the initiative, and also be highly aware of the transformation vision and key benefits. We plan, design, develop and deliver communications throughout your digital transformation journey.
Culture.
'The way we work, the things we believe in' – When your company culture aligns with the shared vision for transformation, then you have a very powerful and highly valuable asset. This in itself creates a competitive advantage and underpins the success of your transformation programme. We support our clients in realigning and embedding new cultures which are completely in tune with the transformation vision. Culture is a critical enabler to becoming a digital company and must be shaped by leadership, business and organisational systems. We undertake an analysis of current culture, help you to define your new 'digital culture' and map out a plan to get there.
Capability Transfer.
Delivering exciting new technology and efficient new processes are one thing, but it's meaningless if the organisation can't carry forward the skills and knowledge developed in the project. We design, deliver and manage the transfer of knowledge and capability into the business so that you can really start to leverage and disseminate the transformation going forward, without the need for external help. Identifying key members of staff for project teams and to become change champions helps us to ensure you pick up where we left off.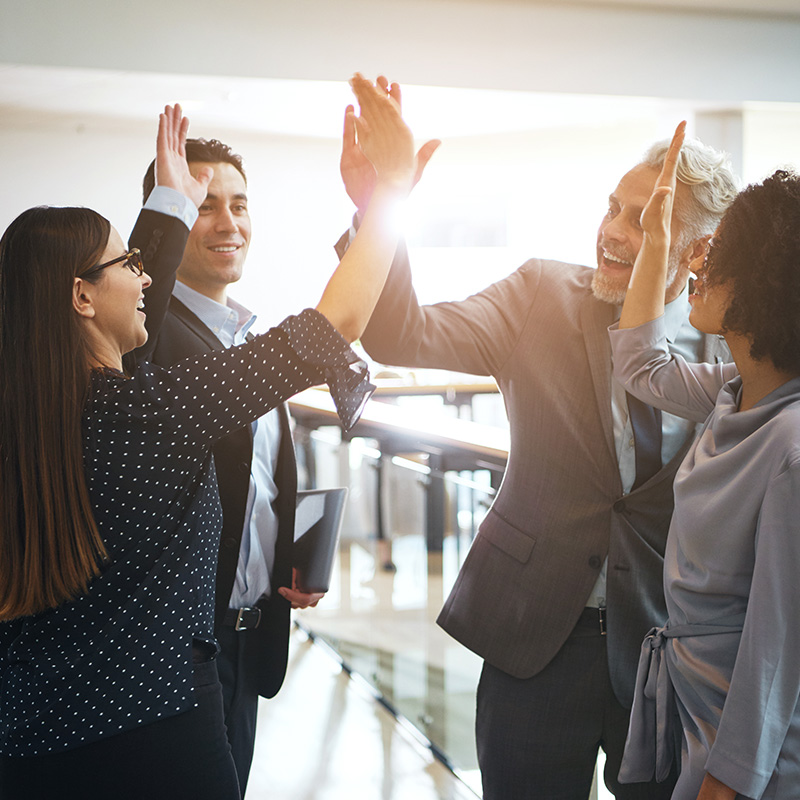 Benefits Realisation.
The key benefits of digital transformation must be customer-centric but can start small. Pockets of innovation in the business can, if delivered by properly empowered, cross-functional teams lead to a profoundly positive shift with significant business benefits. Leveraging these benefits and achievements, communicating them and more importantly showing them across the organisation can gain buy-in from users and stakeholders alike. The benefits of digital transformation are the key drivers to further transformation and funding. We help clients progress, track and realise the business benefits of digital transformation.
Let's Start Something new.

Say Hello!
Cavendish Wood is here to help you plan and deliver your company's digital transformation. Send us a message to find out more or ask a question. We're looking forward to hearing from you!